Seri Kalimat Thayyibah : Innaalillaahi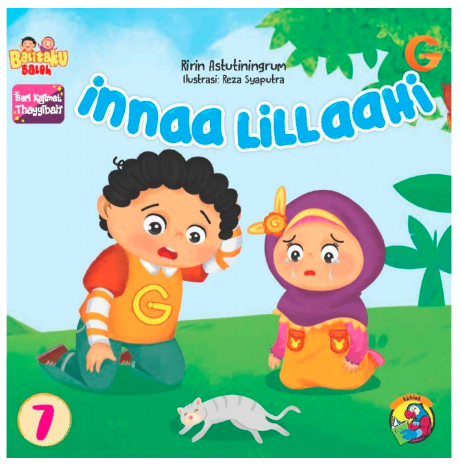 Seri Kalimat Thayyibah : Innaalillaahi
Stock
:
Ready Stock

2.0

pcs
Berat
:

0.11

Kg
This product has no valid combination.
---
30-day money-back guarantee
Free Shipping in U.S.
Buy now, get in 2 days

1 review
buy lasix over the counter

Public user

Submit your review about this Product
---
Please Sign in to rate this Product
Bunda yang punya balita 🍓
Yukk, kenalkan kalimat-kalimat Thayyibah sejak dini pada si kecil🤗🤗
Khususnya anak usia balita sering mengucapkan sesuatu yang belum ia ketahui artinya kan bunn . .
Bahkan, kata-kata yang artinya kurang baik sekalipun. Penyebabnya, bisa jadi karena ia meniru perkataan orang di sekitar, mendengarnya dari televisi, dan sebagainya.
.
📘Buku ini terdiri dari 10 jilid, masing-masing mengisahkan perjalanan dua kakak beradik, #Gema dan #Gina dalam belajar memahami kalimat-kalimat thayibbah.
📕Kisah mereka juga dilengkapi dengan ilustrasi berwarna dan konten tulisan Arab kalimat Thayibbah serta hadits yang menerangkannya.
Art carton yang dilaminasi
Isi perjudul : 24 Hal
Berat perbuku : 150gr
Softcover